Board of Directors
Javier Montaño
Director
Mr. Montaño is a Certified Public Accountant with a post graduate in accounting at Universidad Panamericana de Guadalajara, Jalisco. He is currently the Chief Executive Officer of C-UNO, S.A. de C.V. which is part of the group which owns a series of retail chain stores in Mexico and South America.
Mr. Montaño holds various other positions which includes:
Secretary and Board Member of Codesin, which is the private sector chamber for economic development for the State of Sinaloa;
President of Administración de Crediavance, S.A. de C.V. Sofom ENR, which is a microfinance company with a presence in Sinaloa, Sonora, Baja California Norte, Baja California Sur, Nayarit and Jalisco;
Member of the Board of Promotora de Casas y Edificios SA de CV, which is a real estate developer in Mexicali and Tijuana in the State of Baja California;
Member of the Board of Endeavor for the State of Sinaloa, a non-profit organization headquartered in New York that credits itself as pioneering the concept of high-impact entrepreneurship in emerging and growth markets around the world.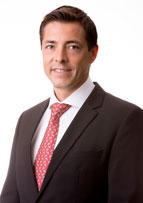 Javier Reyes
Director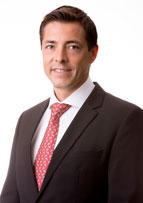 Mr. Javier Reyes began his professional and financial services career in 1996 at a well-known brokerage firm in Mexico City. In 2001, he founded a financial consultancy company, where he became the CEO. Mr. Reyes is the Founder, President and Chief Executive Officer of the Antares Capital Management and Cygnus Asset Management, and manages three hedge funds: Antares Capital Fund, Antares Oil & Gas Fund and Cygnus Real Estate Opportunity Fund. Mr. Reyes currently holds the following positions: President of Credipresto, S.A. de C.V. ENR. (since 2007) and President of Mex e Trade Asesores, S.C. (since 2004). Mr. Reyes has also held the following positions: Chief Executive Office of Mex e Trade On Line, S.C. (2001-2003); Financial Manager of Fabrica de Calzado Liz Ardel, S.A. (1998-2000); and Financial Advisor of Estrategia Bursatil, S.A. (1995-1997). Mr. Reyes holds a Bachelor's Degree in Economics and Business Administration and also holds a Masters in Finance.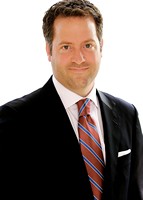 Corry Silbernagel, P.Eng, MBA
Director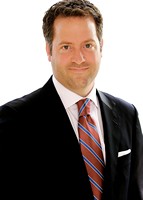 Mr. Silbernagel is a Vancouver-based specialist in finance. Mr. Silbernagel was most recently CFO of Cabo Drilling Corp., one of Canada's largest exploration drilling services companies. Prior to Cabo, Mr. Silbernagel was a management and financial consultant working as a corporate advisor in strategy, finance, business development and marketing. As a professional engineer, Mr. Silbernagel has managed large-scale projects in excess of $100 million in the mining and oil and gas industry for companies such as Suncor Energy and TransAlta Energy. Mr. Silbernagel holds an MBA from INSEAD in Fontainbleau, France and a Bachelors degree in Applied Science in Civil Engineering from the University of British Columbia.